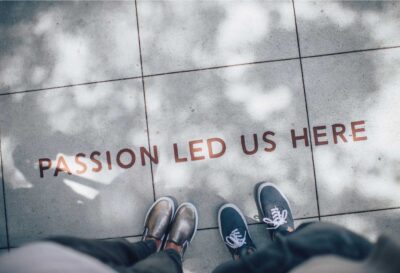 Our Mission:
Providing a positive, supportive, and respectful environment tailored to the specific needs of each individual while diligently working to provide each resident healthy and safe living conditions with quality staff.
Our Vision:
To Grow and develop lasting relationships that stretch far beyond the bounds of residential provider.
Our Story

1975
The Foundation: Founded in 1975, Michael and Dottie Weiblinger along with their kids opened their home and their hearts to an individual living with Intellectual and Developmental Disabilities. This individual became the first addition to the Weiblinger's extended family and lived with them for many years. Thus, the foundation of family based principles was set.

1997
The Growth: In 1997, the company purchased a second home to grow this blended family through respite care for the IDD community. Over the next 5 years, their 'family' continued to grow, and positive feedback from families of the individuals remained a constant; and so, in 2002 the decision to move to residential care was made and thus the birth of Weiblinger's Residential Care, Inc. (WRC) officially began.

2020
The Company Today: With a total of more than 20 licensed sites, 33 individuals served and over 100 employees, WRC's family has grown and evolved over the last 45 years. In July of 2020, new leadership has emerged and is eager to continue to build and grow the WRC family well into the future.
Our Family
Licensed Programs
WRC is licensed by the Chapter 6100/6400 regulations in the state of Pennsylvania. This chapter is based on the principle of normalization which defines and protects the right of the individual to live a life which is as close as possible in all aspects to the life which any member of the community might choose. For the individual who requires a residential service, the design of the service shall be made with the individual's unique needs in mind so that the service will facilitate the person's ongoing growth and development.
For Full 6100 and 6400 information and requirements:
What purpose does it serve?
The purpose of this chapter is to protect the health, safety and well-being of individuals through the formulation, implementation and enforcement of the policies set forth for the operation of community homes for people Intellectual and Developmental Disabilities (IDD).
General Requirements:
Licensure or approval of facilities and agencies
Individual Rights
Medication Administration
Fire safety
Incident Management
Restrictive Procedures
Criminal history check
Individual funds and property management
WOULD YOU LIKE TO
Join The Family?
Become a Direct Support Professional and create an impact by helping IDD individuals live a healthier and happier life. We are currently recruiting Direct Support Professionals for full-time and part-time positions.